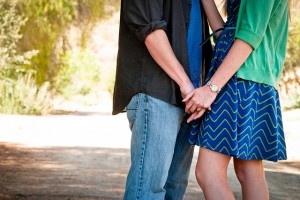 As any bivocational minister can tell you, time management is a top priority.  We work secular jobs, some of us more than one…as well as try to do all the work of the ministry that needs to be done.  Sermon preparation, home and hospital visitation, crisis management, administration…but where does our family fit in?
I want to make sure that this point is made…if you don't get anything else out of this, please get this one point.  You have been called to the ministry, but if your family falls apart you will have lost most of the meaning of life.  Let's not debate theological niceties here; a divorce or children who are neglected are NOT in God's plan for your life no matter what else may be accomplished!  I have made that mistake, so I know firsthand.  At one point in my life I did what I thought was needed for my family and I was working THREE secular jobs.  I worked as the evening manager of a grocery store, I worked in a school as a Special Ed Aide and I was running a business as a computer consultant.  I worked six days a week (two half-days off, Thursday night and Saturday morning).  I also was planting a church.  My family life suffered, but I never realized the extent until years later.  My wife and I remained strong, but it harmed my children.  If I had it to do over again I would not have done things as I did.
Assuming you are not being quite as crazy as I was, you may still have to deal with some issues.  Here are a few pointers:
1) Use a dedicated cell phone for the church phone number.  Designate 'office hours'  and outside of those hours let the calls go to voice mail.  You can check it when you want, but do NOT return calls that are not true emergency calls until your office hours are open again.  'Trac Phones' or other prepaid cell phones are perfect for this purpose.  Many times it is advantageous to replace your land line with one of these and cheaper, too.
2) SCHEDULE family time into your calendar.  When talking with people who want to make appointments with you, you don't have to make excuses about your family time.  All you have to say is, "I'm sorry, I am booked up on that day and time, but I can schedule you in at this day and time."
3) Make time to get away with your spouse on a regular basis.  It may be only a dinner date at McDonald's or going to a movie, but do it at least once a month.  Make this a priority!
4) Let your church board know you will be taking vacation time every so often and make sure you have budgeted for pulpit supply.  Also, let them know that while you are on vacation there is someone to call for typical ministry issues (board secretary, supervising pastor, etc.).  I have been known to tell my people that they are not to call me unless the church is burning down…but first call the Fire Department, Board Secretary and Insurance Company in that order!
5) When you are with your family, be WITH your family.  No talk about ministry.  Focus your attention on them.  'Nough said?
6) Bonus point:  Make sure you schedule time with your spouse to do devotions each and every day.  It might have to be on the phone or some other way, but make sure you watch over one another spiritually.  You are the most important accountability partner your spouse has.
Family is important.  Watch over them.  Protect them.  Be there for them.  You will not regret it.