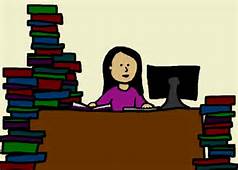 Actually, the title of this post is a bit of misnomer.  Since I did not go to a Seminary, technically Seminary didn't teach me anything!  But I did take classes at a Bible College and completed my educational requirements for ordination through a District Bible Institute. As you go through any formal education prep for ministry you feel empowered and can't wait to go into an active assignment, whether as an Associate or as a Senior Pastor.  Then we graduate, find a first assignment and realize within a week that there was so much more that we didn't learn that we needed.  We learn Greek, Hebrew, spiritual counseling best practices, evangelistic techniques and hermeneutics.   But there are few, if any, schools with classes in such things as church finance and administration, running a board meeting or dealing with people who are apathetic and on the fringes.
There is a word that is in vogue around the church concerning missions.  It is 'intentionality'.  I think the same word can be applied to our own personal ministry development.  We need to think about our development in addition to and subsequent to our classroom education in an intentional manner.
How do you learn these things?  There is always the school of hard knocks.  Experience is a good teacher but it is hard to learn that way and time consuming.
You can seek out courses or certificates which touch on these items.  In the Church of the Nazarene we have the 'CLT' Program (Continuing Lay Training), which is a series of certificates earned generally by lay persons, but which are very handy for pastors in many cases.  This is the way I learned about church administration, taking a certificate in that particular subject.
Another thing you can do is find a good mentor who is willing to take you under their wing.  This is a great way to learn and I believe it is a wholly Biblical foundation for ministry.  Finding a mentor can be difficult, though, and might be impossible in some cases.
There are always external sources, maybe informal sources.  One of those is the unSeminary.com website, blog and podcast.  This site has a mission statement that says, "stuff you wish they taught in seminary".  It kind of says it all there.
Which of these is best?  The approach I took and which I recommend is a combination of these.  During my first years in ministry I earned a CLT certificate, had three mentors and actively sought out external sources to learn from.  Of course, I also have a PhD from the Ministry School of Hard Knocks, too!  Praise the Lord, the mistakes I made in ministry and learned from were rarely the same ones the other modalities taught me.
So, what are the methods you are going to use to learn intentionally?