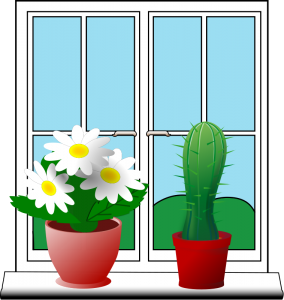 Often as a bivocational we might wish for many of the benefits of the fully-funded pastor.  But we should not overlook the advantages WE have that the fully-funded pastor might not possess!  One of these is the very thing that defines many of us as bivocational…our secular job.
The lifeblood of growth in the church is the connection we have with the community and the ministry we conduct outside the walls of the church.  This area is something a bivocational can excel in.  Every day you work outside the church you encounter unsaved, unchurched people.  Each of these encounters offers a possibility to touch someone for Christ.
Even in the most restrictive of environments God will open doors if you simply ask Him.  For instance, I work at a School District in Vermont.  We are the most unchurched state in the USA, and I work in an environment where the seeming 'separation of Church and State' rules supreme.  And yet, I received an email from a co-worker today thanking me for our prayers for her and her family as they attend a funeral.  This same co-worker has started attending church (not mine, but who cares!  It is Kingdom work!).  A month or so ago I completed premarital counseling with another co-worker and her fiance, and will officiate at their wedding in September,  A third co-worker has asked me to officiate at HER wedding this fall.
By simply being salt and light in this place, the Kingdom has grown.  What are the possibilities where you work?  Are you in retail, touching each customer as they come through your doors simply by being Christ to them?  Do you work in a social service agency, providing compassion to hurting people?  Working in a factory, showing people that they are not just cogs in a machine, but people whom God loves?  Use your job to expand the Kingdom.  In the words of H.B. London, "Bloom where you are planted"!