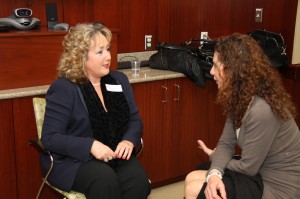 Mentoring and accountability are two looming issues for any minister but especially for the bivocational, whether in an established church or in a church plant situation.  Mentoring is the process by which one person builds into the life of another less experienced person, and accountability is the mechanism that keeps the minister honest and on the right path.  Mentoring is essential for the growth of the minister professionally, and accountability is what can keep the minister from personal tragedy such as relationship problems, moral and ethical issues or even criminal activities.  As such, the bivocational needs to have these elements built into their life in a way that works for them.  The church as a whole needs to acknowledge this and provide the means for doing it.
Why is this such a problem for the bivocational minister?  Simply put, they have little time for such activities and what time they do have is not usually during nine-to-five working hours.  The typical bivocational needs to have accountability and mentoring on their own flexible schedule or it is just not going to be done.  This is something many fully-funded pastors realize about their bivo brethren, but don't have the means to address.
Many years ago I developed a relationship with one of my fellow ministry students on my District and we began to pray together and become accountable to one another by meeting at least once a month.  Most often we would grab a coffee at the local burger joint and head over to the parking lot of the school where his church plant was operating.  Eventually he moved to Vermont and took an established church.  A few years after this my wife and I were assigned to a church plant effort in Vermont and we renewed the relationship.  There were several key factors that made all of this work.  We both had crazy schedules, both were bivocational, and both had the desire to make it work.  We both had the backing and support of our wives.  Most importantly, we trusted each other and gave each other the permission to ask the 'hard questions'.
The relationship I had with my accountability partner was good, but in many ways it was not suitable for a mentoring relationship.  For one thing we were too similar in experience levels.  A mentoring relationship is more of a "Paul/Timothy" than a "Paul/Barnabas" thing.  Paul and Barnabas were very similar in experience and functioned well as an accountability partnership.  Paul and Timothy on the other hand were years apart in experience, so Paul took on a teaching role in Timothy's life as a minister.  Early in my ministry I sought a mentor (more on this process in another article!) and found an experienced and successful church planter with whom I had taken many classes.  I asked him to pray about establishing a mentoring relationship and he accepted.  We met once a month for prayer, catch-up and mentoring activities.  The relationship did not end until he passed away a few years later, but mentoring relationships can be for a fixed time as well as open-ended.  My main mentoring partner right now is my father-in-law who has forty-plus years of experience in the ministry.
Some ministers see little reason to have either a mentor ("I am already taking classes…") or an accountability partner ("I am doing alright, I don't need anyone keeping an eye on me!")  But for long term professional development and preventing moral 'drift' over time, they are worth all the effort.
The key thing to remember here is that bivocational ministers need both accountability and mentoring relationships, but they also have special requirements for those relationships because of their schedules and ability to connect.  If you do not have these built into your life, please consider it seriously; you will not regret the decision!