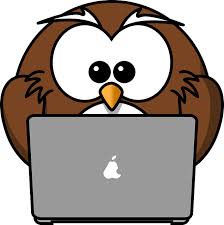 Along the way here, we have often suggested that it is to your advantage to seek a mentor who can guide you as you encounter real-life ministry issues.  A mentor is someone who has a little more experience than you do, and who is willing to 'build in' to you.  This requires a commitment of time, effort and prayer.
The problem is  sometimes it can be difficult to find a person who fits all the needed criteria and is willing to do the work of mentoring.  Many years ago my wife asked an older woman, a 'pillar of the church', to mentor her.  This lady asked if she could pray about it and a week later came back to tell my wife that she simply 'did not feel ready to mentor someone'. THis was a person who was a church board member, the choir leader, had numerous roles and responsibilities in the church…and had been a Christian for 40 years.  Exactly when would she feel 'ready'?  And yet, this happens all the time.
What is the solution to this issue?  One method of dealing with it is what I call 'Self-mentoring'.  This is the process of getting resources to address your situation and learning from them rather than having a real live person mentor you.  Here are some guidelines.
Set aside a certain day and time of the week to check up on yourself.  Make a list of the issues you have encountered during the previous week which you have questions about.  It may be helpful to keep a journal of these things whether physical (notebook, cards…)  or electronic.
Review the sources available to you that may speak into your own situation.  I don't usually recommend books or magazine, but prefer podcasts and other recordings.  For instance, many resources speak to churches that may be larger or more urban. My own church is small and in a semi-rural area.  Listening to a podcast by a Saddleback or Willow Creek pastor or another large, urban church may not be ideal for me.  But listening to the '200Churches' podcast is perfect. (http://www.200churches.com)
Make a commitment to your own improvement.  Your commitment to spend an hour a week is critical.  Mentoring, or self-mentoring, does not make a difference in your life and ministry unless you are consistent.
Admittedly, self-mentoring is not the best choice, but in some cases it may be the only choice you can make.  Make the most of it!
"Finally, brothers and sisters, whatever is true, whatever is noble, whatever is right, whatever is pure, whatever is lovely, whatever is admirable—if anything is excellent or praiseworthy—think about such things.  Whatever you have learned or received or heard from me, or seen in me—put it into practice. And the God of peace will be with you."