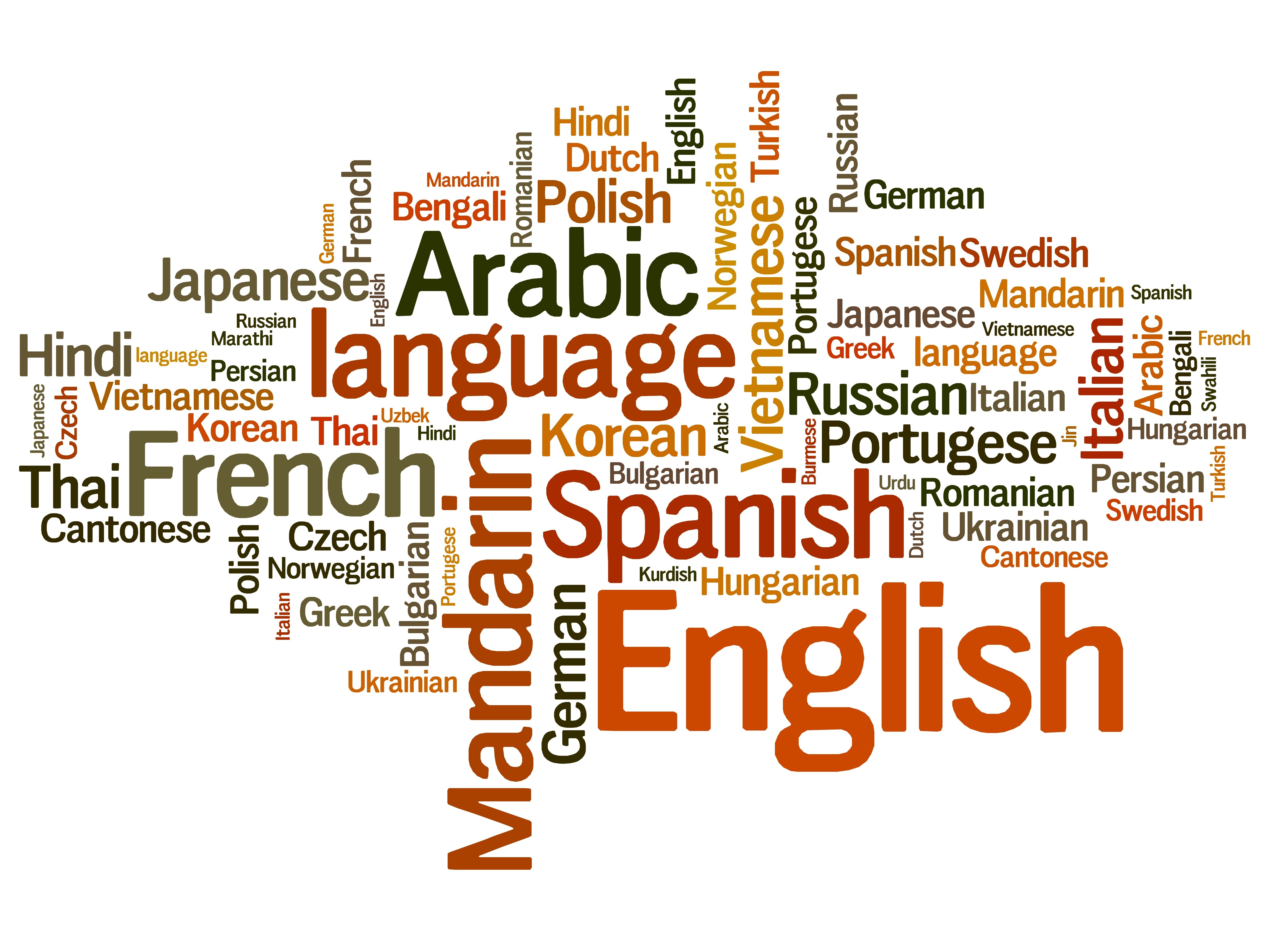 Nope, this has nothing to do with Acts 2 and the gifts of the Spirit!  But it is a serious question nevertheless. As a bivocational pastor or the pastor of a small church, how necessary is it to be able to communicate in another language?
One of the great loves of my life has been languages and I have spoken several over the course of my life.  I took Spanish as my first 'other' language, which was highly appropriate since I was living in an area with a significant Puerto Rican population.  Our city of 125,000 people had about 30%, and speaking Spanish was very handy.  At one point a friend from Puerto Rico told me that I spoke Spanish as well as most of his second generation Hispanic relatives.  Second, I took up the study of Russian.  I intended on a career in the sciences and there was quite a bit of technical literature coming out of the USSR.  God had other plans, but Russian later enabled me to easily read Greek in my pastoral studies.  Lastly, I took a year of Italian since my mother's side of the family was from Italy.  We grew up using Italian words without even knowing it.  The porch was the 'piazza', etc..  Out of those languages the only one I have really maintained is Spanish.  Even though I now live in, literally, the whitest state in the USA, I have a prayer partner who keeps me sharp in Spanish.
Why should you consider studying another language?  Here are a couple reasons:
Building connections with ethnic communities can prove fruitful.  If you have an ethnic community around you, knowing the language can help bridge gaps and help your outreach.  Every small church pastor can use that kind of help.  Learning another language is a relatively cheap investment with potentially big payoffs for the church.
It's not just the language, it is the culture.  When you learn a language you necessarily learn about another culture.  Even in the context of learning about culture you begin to understand some of the issues on the mission field.  This can lead to increased prayer and concern for the situations of missionaries around the world.  You might even be able to adapt some of those insights into your own circumstances.
New doors of opportunities begin to open.  For instance, many denominations and affiliations offer short term missions trips.  The Church of the Nazarene terms these 'Work and Witness' trips.  Knowing another language can make those trips not only possible in your own mind, but can make you more useful if and when you do go.  The prayer partner I mentioned above went on a trip with his church to the Dominican Republic and found that speaking Spanish opened doors for him that would have been closed to a non-speaker.
What language should you learn?  There are two factors that come into play in this decision.  First, what languages would aid you?  look around and see what populations are in your area.  Not only might these be a clue as to how you can minister to your community, but they also are a source of potential help in your learning.  In my own area of Vermont my secondary language of Spanish is not very prevalent.  Making a choice of language in this area I would probably set my sights on French.  We are only about 45 minutes from the border of Canada, and the Province of Quebec speaks primarily French.  The second factor is much more personal;  what language do you WANT to speak?  As an experiment in this language learning my wife and I are starting with Hawaiian.  We happen to have family in Hawaii and love the culture and the people, and want to know more.  It is possible (although unlikely) that at some point we might actually move there.
I should note that it is also possible for you to use the ability to speak another language to enhance your bivocational employment.  You can use it in your current employment as an enhancement (who doesn't love a waiter/retail worker/driver who can speak another language?).  You might also be able to use it as your PRIMARY employment.  One of my predecessors at my current church spoke French and was employed in Montreal to review an advertising firms work for correct English language applications.  He tells the story of reviewing an ad for hair salon chairs and telling the ad company that advertising "The Best Electric Chairs Made" was NOT going to work in the English-speaking market!
Most of us are pressed for time as it is.  How can you squeeze learning another language into your schedule?  I recently read a book that opened my own eyes into a way of doing just this.  It is 'Fluent Forever', by Gabriel Wyner.  With the help of some free and very accessible tools on the web it is possible to learn a new language, even if you have very little time to do so.  (Click here to see the book).
I hope you take the time to consider this as a potentially valuable 'professional development' area for your ministry.  It will be well worth the time and effort.
"…we hear them declaring the wonders of God in our own tongues!"
Acts 2:11 (NIV)