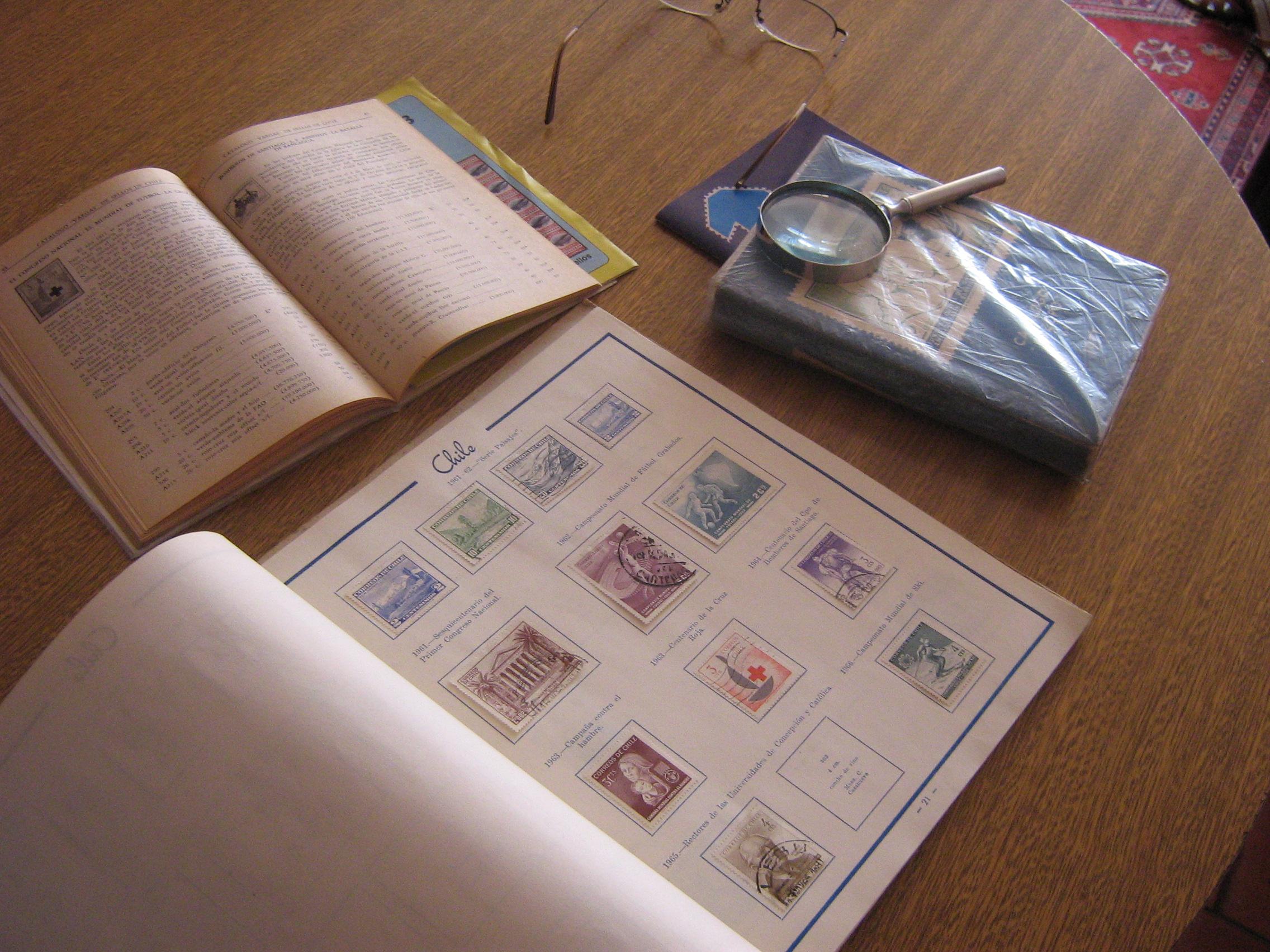 Hobbies.  The word itself conjures up visions of someone collecting coins or stamps.  Sitting in a quiet room, surrounded with catalogs, albums and other supplies, tweezers  and magnifying glass in hand.  And as we tend to think…wasting time.  Why would you want to do something so pointless as this when you can be out doing the Work Of The Kingdom?  You could be talking to someone about the Gospel, planning your next sermon, doing a Bible study or something that really matters!  What we fail to take into account is that without a sufficient time of rest away from all of our other concerns can actually be counterproductive.
A story related on storiesforpreaching illustrates this point nicely.  'A young man approached the foreman of a logging crew and asked for a job. "That depends," replied the foreman. "Let's see you fell this tree."  The young man stepped forward, and skillfully felled a great tree. Impressed, the foreman exclaimed, "You can start Monday." Monday, Tuesday, Wednesday, Thursday rolled by — and Thursday afternoon the foreman approached the young man and said, "You can pick up your pay check on the way out today." Startled, the young man replied, "I thought you paid on Friday." "Normally we do," said the foreman. "But we're letting you go today because you've fallen behind. Our daily felling charts show that you've dropped from first place on Monday to last place today." "But I'm a hard worker," the young man objected. "I arrive first, leave last, and even have worked through my coffee breaks!" The foreman, sensing the young man's integrity, thought for a minute and then asked, "Have you been sharpening your axe?"  The young man replied, "No sir, I've been working too hard to take time for that!"Our lives are like that. We sometimes get so busy that we don't take time to "sharpen the axe." In today's world, it seems that everyone is busier than ever, but less happy than ever. Why is that? Could it be that we have forgotten how to stay sharp?'
Have you forgotten how to stay sharp?  Staying sharp requires taking your mind off your primary tasks for a while, not to be lazy or inattentive to that primary task, but so  you can be refreshed.  Sometimes that very hobby you engage in will be a positive force in your ministry, as well.  A hobby…
It provides points of connection with people you might not otherwise meet.
It provides illustrations that can touch people.
It provides a three-dimensional aspect to your life that makes you seem more real and authentic to others.
In one case I am acquainted with, a pastor turned his enthusiasm for hiking into a blog, books and even more.  Donald Minter is a pastor at New Hope Community Church in Chandler, Arizona and also runs 'Trek On Ministries', a ministry built entirely upon taking people on hikes through the Grand Canyon.  The experience of hiking as a hobby shapes much of what Don does.
The fact is, we as humans are not meant to perform one task repetitively over and over for years on end.  We are built in such a way as to need times of refreshing every now and then.  That is one of the side benefits of keeping the Sabbath…a time of refreshing in Him.   If we go without that time of rest, we will break as surely as an engine running non-stop for a long period eventually will break.
So…go get a hobby!