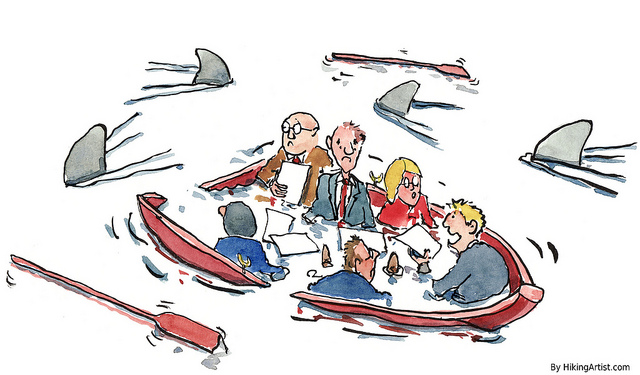 The last few months have been very active with seeming tragedy after tragedy occurring following one another closely.  We have had several hurricanes, a couple earthquakes, at least two terrorist incidents and a mass shooting that set records.  All of these things have raised questions in people's minds.  As bivocational pastors we will be at the forefront of answering questions for people when they reflect on these incidents.  Typically the questions are going to be along the lines of, "How could a loving God let this happen?", "Why do bad things happen to good people?" and the ever-popular "Where is God when disaster strikes?".  I wrote something on Facebook after the Las Vegas shooting that I will share here, in hopes that it might help:
"Our sermon this last week was "WWJD: Dealing with Life". A large part of that topic was 'Why do bad things happen to good people?' and unfortunately it turned out to be very timely. Scarily so, in fact. The answer that question is simple, although most people don't like it. The answer is 'sin'. Not meaning the sin of the innocent person who gets hurt…but sin has resulted in a world that is morally corrupted, physically dying and spiritually dead. Little children get cancer, the greed and selfishness of people hurts others ('I deserve to be able to drink and I can handle driving afterwards…'), and people are numb to the Hand of God in the world. We forget that the sin of other people can adversely affect those around us. We don't recognize that the earth itself has been contaminated by sin, and that it is writhing in pain. The lesson from this incident is very straightforward. The sin of one man resulted in death and suffering for many people, the ripple effect will touch thousands upon thousands. God does say, though, that although He weeps with us over this sin, that He has the power and the will to bring good out of it, if we will let Him. People will come together, people will pray for others, people will step up to the plate to help and some will find new meaning in their lives. As for me, I will be in prayer. I will contribute as and when I can. I will not let the darkness and evil in the world, the sin, rule over or distract me. Please join me!"
The important thing here is to let people know that God is still there, He did not bring on the circumstances, but will use them to bring good out of evil and He weeps with us. Remember, you ARE on the front lines!
'And we know that in all things God works for the good of those who love him, who have been called according to his purpose."