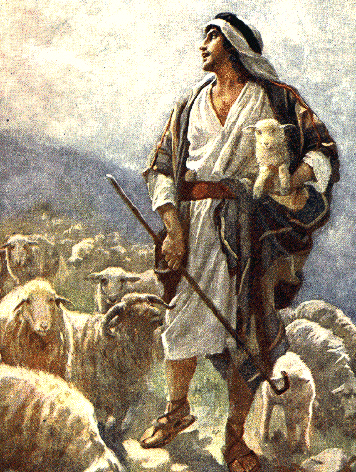 The bivopastor has a somewhat symbiotic relationship with the small church.  Now, that might not seem to be a controversial statement, but it is both true and somewhat in dispute.  It all depends on what you call a 'small' church!  In my neck of the woods (New England) a small church is any congregation with 50 people or under, while a large church is anything over 150 people.  The largest church on our District has about 450 people in AM worship. Now, in other places in the country those numbers are ridiculously small.  My daughter once went with someone to their church in Illinois whose Junior High Sunday School room could have literally fit 2 of my entire church buildings inside it!  The average church attendance at that particular congregation was about 4,000 on a Sunday. Perhaps the most eye-opening aspect of that church was that in that region it is only regarded as a mid-size church!
The uncomfortable reality is that most bivopastors are ministering in a small church…usually anywhere from 10 to 125 people.  This is not a bad thing, but it needs to be recognized as one factor that colors the face of many smaller congregations.  Granted, there are exceptions, with some large church pastors actively and intentionally remaining bivocational, but it is a rarity.  This means that when we are talking about bivocational pastors we are probably talking about pastors serving in a church of under 100 people, many in a rural context.  Loneliness, isolation and frustration may be major factors in the shaping of the pastor's personal life.
I recently asked a question of some fellow pastors on a Facebook group, "What is the most practical and useful book/resource on growing a small church that you have read?" and received some good feedback.  For me, at least, the best response was concerning a podcast that is run by and for pastors of small churches.  This is the '200Churches' podcast by John Finkelde, Karl Vaters and Dave Jacobs. It can be found at "http://www.200churches.com/".  This podcast is only partially about growth, but tackles many of the problems and issues facing the pastor of a small church.  I highly recommend it.
The  majority of us are not called to a megachurch.  The average size of a church in the USA is 75.  Our egos are unfortunately tied up in this…we SAY we do not measure our pastors by AM attendance, or growth percentages, but we do.  And we, quite unscripturally, hold those 'successful' pastors up on a pedestal.  In doing so we look at ourselves and somehow think that we are not  'real' pastors.  Perhaps we need to confess this as our own failing and realize that being bivocational, or a small church pastor, is not a sin or a failing. We are shepherds who have been called.  Period.
"We saw the Nephilim there. We seemed like grasshoppers in our own eyes, and we looked the same to them."
Numbers 13:33 (NIV)