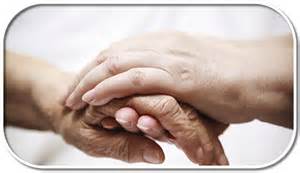 Years ago I took a course called 'Pastoral Counseling' from what was known as the 'New England Nazarene Bible College Extension', taught by Dr. Kenneth Mills.  To this day it is one of the most practical courses I have ever taken.  I can vividly remember hearing one of the special presenters talking about hospital visitation and the whole class was in hysterics.  Seriously, this person could have been a stand-up comic!  And yes, the discussion that day turned into a serious one, one that still impacts my ministry today.
Of all the duties of a pastor one of the most difficult has to be when you become the bearer of bad news.  Pastors are often the chosen person to do this.  Our training, our compassion and our temperaments seem to make us the perfect choice.  That does not make it easier.  Walking into a hospital waiting room to speak to a family and tell them they have lost a family member, sitting with a person while they tell their spouse they have a terminal disease, or conveying the news of a life-altering accident are all common experiences for pastors.  The fact we are bivocational does not mean we are less likely to do these tasks than any fully-funded pastor.
Recently I was doing some research and came across an article that is well worth reading.  The article specifically deals with Law Enforcement Chaplaincy, but the principles are applicable to many situations.  The link is below.  I encourage you to read it, maybe even print it off and file it away.  If you are a pastor you WILL eventually be put into this kind of situation.  Be prayed up, and be ready with some solid thoughts going in.  God will bless you for bringing His grace, mercy and comfort to the table more than you can ever imagine.
http://www.policechaplaintraining.com/images/death_notification.pdf
"Praise be to the God and Father of our Lord Jesus Christ, the Father of compassion and the God of all comfort,

who comforts us in all our troubles, so that we can comfort those in any trouble with the comfort we ourselves receive from God.

For just as we share abundantly in the sufferings of Christ, so also our comfort abounds through Christ."
2 Cor 1:3-5 (NIV)