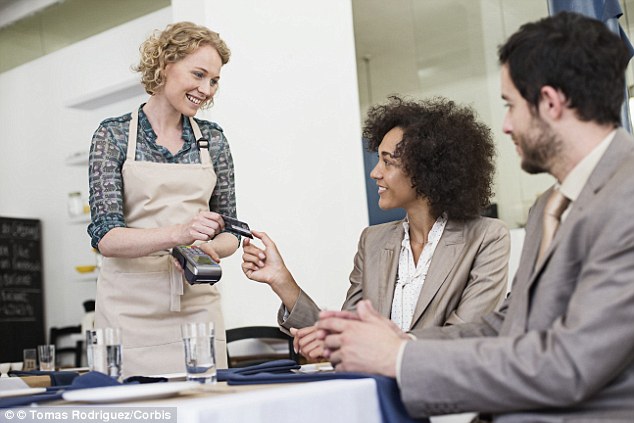 Some time ago when thinking about the whole concept of friendship evangelism it became apparent to me that people are, by and large, scared stiff of talking with people about Jesus.  At least in their minds this is something that is complicated, theological and out of their league.  Traditional evangelism training was not working because people simply didn't use it.  So, what do you do in this case?  We decided to provide tools for people to use in everyday situations that are non-threatening and effective in raising awareness of the presence of the church.
First, we provided pens with our church contact information on it.  Not just pens, GOOD pens!  We called this part of our strategy "Use It AND Lose It".  We urged people to take four or five pens and use them when out around town.  Sign a check at the bank.  Sign your credit card slip at a restaurant.  Use a pen at the store.  And here is the key…after using it, leave it there!  Waitresses are constantly hunting for pens because people walk off with them.  What is nicer than having someone not only leave a tip, but leave a good pen behind?
Second, we provided our people with small copies of the book of John from the Pocket Testament League. They have various pictures on the cover to appeal to a wide range of interests, as well as being in NIV, KJV or even large print versions. We asked people to dedicate one pocket in their jacket or coat to carry one or two of these.  Then simply pray for God to open an opportunity to leave them with someone.  Not get into a theological  debate, but offer comfort during a time of trouble or stress.
Third, we provided prayer list cards for people to take.  We asked them to think of one or two people who they had in their circle of friends and family who need Christ in their lives.  Keep the card and pray for those people specifically each day.  The cards were also used to keep track of prayer requests that people might randomly encounter from their circle.
Every item on this list can be carried in a single pocket.  A couple pens, a prayer card and one or two Gospel of John's.  Three tools.  No extensive training, no confrontations or debates.
How effective is this?  One Sunday after church my Board Secretary and his wife went to lunch at a restaurant about 10 miles away from the church. When they went to sign their credit card slip after eating the waitress handed them one of our pens to use!  We have seen people come to Christ.  We have seen answered prayer.  Maybe this won't work everywhere or in every context, but it is something to consider.
"Always be prepared to give an answer to everyone who asks you to give the reason for the hope that you have. But do this with gentleness and respect"   1 Peter 3:15 (NIV)