W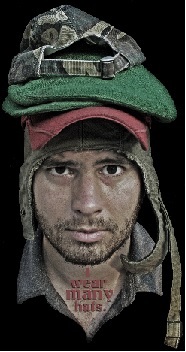 hen someone asks me what I 'do', most often I will reply that I am a 'Bivocational Minister'.  I have generated quite a few questions by this simple response;  Answering this way tends to open the door to fruitful discussions with people. They want to know what a bivocational minister is.  It is not like answering that you are a plumber, and electrician or an office secretary (sorry, 'administrative assistant'!).  Everyone pretty much knows what those people do, or at least thinks they know.   But one thing which has always intrigued me is that even ministers don't necessarily have a good definition to fit the job title.
A number of years ago I was asked by the chairman of the District Pastoral Support Committee to help develop a statement regarding bivocational ministry.  The statement they finally settled upon was as follows, "A bi-vocational pastor supplements income by means other than church compensation. Churches should view the circumstances that cause the pastor to supplement income as a temporary situation to be resolved as soon as possible. The goal is to remove as many worldly concerns from the pastor as possible, so that the pastor may attend more intently on his or her life's calling. Recognizing that small and young churches may have difficulty in providing adequately for their pastor and family, ensure that you use what you can provide to the best advantage of your pastor and strive towards the goal of full support." 1
There are some pieces of the puzzle that are hidden in here, but the statement is also due for an update.  First, the income of a bivocational minister is supplemented…but this may not be by the minister having a job outside ministry.  A less-than-adequate income may be supplemented by the pastors spouse.  Second, a piece that is not well addressed here is that the pastor or spouse may hold a job outside ministry for a specific purpose other than income, such as a means of acquiring health insurance.  Third, the goal of bivocational ministry is to be able to eventually allow the church to grow enough to provide fully-funded ministry.  It needs to be recognized that although this is a worthy goal there are more and more ministers working outside of ministry as a strategic move to allow more effective outreach.
What defines a 'fully-funded' ministry?  A minister is truly full-funded when all of their needs are being supplied by the church.  This includes not only an adequate salary to live on, but enough to supply their  housing needs, health care, life insurance, liability insurance, vacation and sick time.  All of these must be supplied without the need for the minister or their spouse to enter the secular work force.  Needless to say, the number  of available fully-funded positions are declining, while bivocational positions are on the increase.
One final thing must be mentioned.  I was asked a month or so ago by a minister at a large church on my District if I was in full time ministry, or part time.  My reply was that I am a bivocational minister working outside the church for income, but I am a full-time minister.  Our District's expressed opinion (and in line with my own perspective) is that there is no such thing as a 'part-time' bivocational minister…my secular work is also a part of my ministry.  Just ask the couple from work at whose wedding I officiated, or the many people whom I have either provided spiritual counseling for or prayed with from my office.
Scripturally, we have a great example for bivocational ministry…the most prolific writer of the New Testament, Paul.  It is from him that we get the other term for 'bivocational minister', 'tent maker'.  We are in good company!
"If others have this right of support from you, shouldn't we have it all the more? But we did not use this right. On the contrary, we put up with anything rather than hinder the gospel of Christ."  1 Cor 9:10 NIV
1  New England District Journal, 2013, 106th Annual Assembly. p91