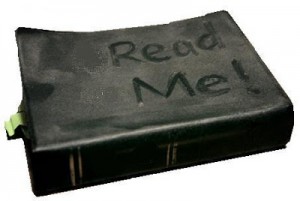 Finding and managing time is a top priority for bivocational ministers. Finding time to study the Bible is an activity we recognize as extremely important but which can be swallowed up by the 'urgent' matters of life and ministry. The fact remains, if your ministry is to be vital and fresh you MUST have a devotional and study life separate from simply reading to prepare your sermons. This is where technology can come to the rescue. I have listed here some of the best free resources out there for Bible reading. Most are usable anywhere you have a connection to the internet, be it a wi-fi connection or a cell phone data link. The great thing about these resources is that you can read any time and any where you get a few minutes break. In the doctors office. In the car. At lunch while at work. In church if you get bored (just kidding…)!
BibleGateway.com offers 18 different reading plans with options available for each one. These include such standby's as the New Testament 24-week plan, plans linked to the Book of Common Prayer readings, and Chronologically arranged plans. My wife and I use the BibleGateway chronological one-year plan, in the NIV version. My wife uses her Samsung tablet, while I prefer to read using my cell phone. If we are offline there is a nearly identical plan available through Blueletterbible.org in PD format which we can reference.
Blueletterbible.org, mentioned above, has some excellent reading plans. The caveat here is that those plans are mostly downloadable PDF's, not linked readings through an online Bible. Still, it is an excellent source of material and includes several devotionals such as 'Morning and Evening" and Day by Day by Grace".
Biblestudytools.com offers 17 different plans, including a one year thematic option whose stated goal is "to make as many associations as possible between the different parts of Scripture while still reading individual books of the Bible from start to finish".
Oneyearbibleonline.com has several versions of their reading plan, allowing you to select your own starting date and Bible version. You can also download a reading plan or customize a one year or chronological plan to suit your own needs.
About.esvbible.org  has a set of 12 reading plans available, is several different formats. Most are available as RSS, iCal, Mobile, print and email formats, although this particular site is limited to the ESV version of the Bible. IT is a good choice to check out if you prefer the ESV.
YouVersion.com offers Apps for Apple, Android, Windows and Blackberry devices. Technically this is an 'offline' resource.  The good thing about this is that you can have your Bible and reading plan available even when you don't have a wi-fi or mobile connection. One of the most widely used Bible reading apps, they currently claim to have 1,092 versions available in 780 languages.
Backtothebible.org offers a few unique plans including the 21-day, the 90-day and the 6-month 'challenges'. There are 5 separate one-year reading plans.
Bible.com offers some reading plans, many of which are drawn from Youversion.com. However, they also offer some unique devotional studies such as the 15-day "Bill Graham's 'The Reason For My Hope'", as well as devotional studies from Kari Jobe, Dara Maclean and the Newsboys.
Take a look through the resources here and see if there is something that can help jump-start your Bible reading. These are obviously not the only services out there, but it they are a good place to start. May the Lord bless you through His word as you faithfully cultivate your own spiritual life!
"Your word is a lamp to my feet And a light to my path."  Psalm 119:105