Recently I asked a question of a Facebook group of Nazarene pastors; "What are the greatest frustrations or challenges facing the bivocational pastor"? One respondent said, "Fragmentation. Going in too many directions. Home, workplaces, church, kid's school all in different communities…" This is the reality for many bivocational ministers. They are pulled in many directions, and formal ministry is only one of those directions. I would like to offer a couple comments here regarding focus and setting priorities.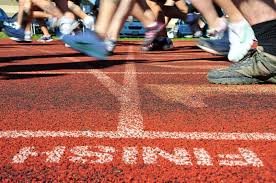 First, determine your priorities, but realize that those priorities may have to be flexible. Many years ago I took a class called "Life and Work of the Minister". The instructor asked us the question, "What are your priorities as a minister?" Most people answered back with some version of, "God first, family second, church third, work fourth, myself last". The real answer, as we discovered during our subsequent discussions, was that God is always first, but that other priorities may shift. Just because there is a youth group meeting does not mean you should ignore your spouse on your anniversary! A funeral may take precedence over the normal Saturday family activities. And sometimes you have to leave room for your own personal spiritual development that may take priority over every other activity.
Second, discouragement and burnout are real hazards. Sometimes people get into ministry, especially bivocational ministry, and pace themselves for a sprint, whereas ministry is best approached as a marathon. An 18 year long study by the "Francis A. Schaeffer Institute of Church Leadership Development" showed that 35%-40% of pastors leave the ministry by their fifth year. Pastoral burnout is a real and present hazard. You MUST have a significant devotional and prayer life. Build this into your schedule. My wife (and co-pastor) and I are reading through the Bible together. We have done this read-through-the-Bible-in-one-year schedule for many years now. We also have a prayer life that is independent of our ministry. Not only is this needed for personal spiritual growth but you cannot lead where you have not gone. Your people will benefit tremendously when you, their pastor, are grounded solidly in Scripture and in relationship to God.
Third, set boundaries for not only yourself, but for your ministry. Setting boundaries does not come easily to us because pastors generally are 'helper' personalities. We feel that we need to be there for our people for any need at any time. This puts enormous pressure on us. Get used to setting "office hours" for non-emergency events, and we need to be able to say 'no!' to unreasonable demands on our time and attention. Use your voicemail and do not return a phone call out of those hours unless it is truly an emergency. At one time in my ministry I was taking phone calls for prayer requests up until 10 pm, typically getting at least one or two calls a night. The problem was that most of these calls could have waited, and 80% were from the same person. When I began using my voicemail and returning only those calls that were truly emergent situations, the frequency of calls went down drastically. So did my stress level!
Remember, ministry is more effective when done over the long haul. It takes at least 4 years in a church to really begin to know and gain the trust of a congregation. Keep your eyes on the Lord and you will be able to last until the finish line.
"Have I not commanded you? Be strong and courageous. Do not be afraid; do not be discouraged, for the Lord your God will be with you wherever you go."  Joshua 1:9 NIV