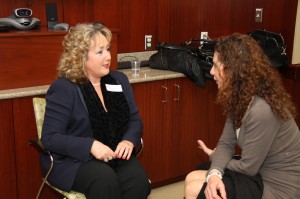 We have all heard it.  You should be building into the lives of people around you.  Years ago at a Promise Keepers conference I heard a presentation by a Dallas Theological Seminary professor, Dr. Howard Hendricks, who stated that each person needed to have three types of people in their lives.  They needed to have a 'Paul', someone who was their mentor…they needed one or more 'Barnabas' persons, accountability partners…and they needed at least one 'Timothy', some whom they could mentor.  Most of us are better at the first two than the last.
First, how do you find a person to mentor?  What should you look for?
You need someone who is eager and willing to learn.
You should be far enough along in comparison to them that you can offer real and valuable experience to, although you do NOT necessarily have to be older than them.
You should be the same gender.
Your most fruitful ministry will probably be to someone in the same situation you find yourself.  A chaplain can best minister to a chaplain, a teacher can best minister to a teacher, a senior pastor can best minister to a senior pastor…you get the idea.  At the very least you should have walked the same pathway they are on at some point in your ministry.
Most importantly, you should confirm the relationship with the Holy Spirit.
Prayer is a key component of finding someone to mentor.  You may go for a stretch of time while you do not have a mentoree, but during this time you be praying that God is readying someone for this ministry.
Second,  you need to realize you don't have to "know it all".  As a matter of fact, if you think you know everything, you are probably not ready to mentor someone!  On the other hand, some people think they don;t know enough and refuse to even consider the possibility of mentoring.  My wife once asked a person who was 40 years in the faith to be her mentor…the woman prayed about it and then refused because she said she did not feel worthy.  How sad for her; she missed out on a wonderful chance to minister to someone and my wife missed the chance to learn from her.
Third, when you have found someone…most likely they will have indicated their need to you rather than the other way around…you need to formalize the relationship.  Each one should know exactly what to expect.  How often will you meet?  What kinds of items for growth are you targeting? How long will this relationship last by default?  It is easier for both to know that the mentor/mentoree relationship is for a set period of time and after that can be extended or ended.
One of the things that you need to know up front is the matter mentioned above…determining the purpose for the mentoring relationship.  Are you going to stick to spiritual growth items?  Are you going to be talking about practical ministry items?
In summary, being willing to be a mentor is the first step.  Prayer is key.  Setting expectations is key.  You CAN be a mentor, and you CAN make a huge difference in someone's life.