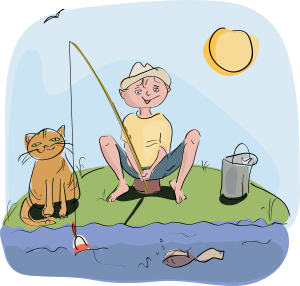 Summertime brings visions of the beach, the mountains and the theme park.  But a bivocational pastor faces one large challenge that few fully-funded pastors face in this scenario…not only does the bivo have to account for vacation time in the church, but also in a secular job.  A fully-funded pastor may opt for a vacation starting on a Monday afternoon and coming back on the next Saturday, but this option is not usually available for a bivo pastor.  Also, we will often find there are events during a weekend time slot for denominational events.  For instance, on our District we have a Pastors and Spouse Retreat that is scheduled from Sunday afternoon through Tuesday noon.
Here are some things to keep in mind to be prepared for such times:
Think ahead and plan ahead.  Gather all the planning pieces you can for the year.  District/denominational calendar, local church calendar, work schedule, family schedules.  Put it all down on paper and plan each area to dovetail with the others.   Request time off from secular work, plan around holidays, family events and other important dates.  Putting it on paper makes it all concrete and easy to see at a glance.
Talk with your local leadership.  Make sure they know what is happening and when.  If funding is needed for some denominational activity, they should know ahead of time in order to budget for it.
Find Sunday pulpit supply well ahead of time.  Do you have any retired preachers locally, or ministers in training (we call them 'Locally licensed' and 'District licensed' ministers)?  Be up front with them about them filling in for your vacation time and that you will not be there.  If they are coming from a distance you may have to make some travel arrangements. Make sure they have directions, contact information, service times, know who is expected to lead worship as well as worship style.  And a key point…build up the expectations among your people for your pulpit supply!  You want people to come, so announce the special speaker, and build them up in your congregations mind.
What to do in the case that you cannot find pulpit supply?  First, do NOT cancel worship service and do NOT cancel your vacation!  You can make other arrangements, such as having your worship team do an 'All Music' worship time, or find a leader within your church who can bring a devotional.  Think creatively!
Prioritize your time.  This is probably the most controversial thing I am going to say, today.  (If my DS is reading this…I apologize ahead of time!)  Certain denominational events are best skipped in favor of family time.  Pray about each activity and seek God's will about it.  At the end of your life I can guarantee you will not be saying, "I wish I spent more time at District Committee meetings"!  Some are not optional (District Assembly),  and some such as Pastor and Spouse Retreat can serve a dual purpose, but not many are like this.
Vacation time and time away needs to be made a priority.  Not only for your sake, but for your family and even for your church.  At the very least it would be nice to hear people say, "Boy, Pastor, am I glad you are back!"  Blessings, and have a  great vacation!