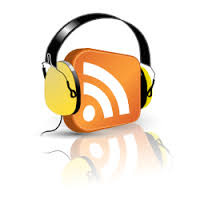 In our digital world it is amazing what opportunities we have for various kinds of continuing education.  In the Church of the Nazarene we have a requirement for ordained clergy to take at least 20 hours of continuing education a year, although the requirement doesn't really have any 'teeth'…yet.  Still and all, especially for the busy bivocational pastor, we need to 'keep our heads in the game' and in a way that not only stimulates our hearts and minds, but is also flexible enough to be of practical use.  One of the methods I have found to do this is to listen to podcasts while driving to and from work.
First of all, for those who may not know, a 'podcast' can be defined as the equivalent of an old-fashioned radio interview.  The recorded podcasts I listen to are downloaded onto my iPad, which I then broadcast in the car to a Bluetooth-enabled speaker.  Last night I was challenged by a podcast recorded by the Northwest Ministry Network of the Assemblies of God.  The speaker was Pastor Wes Davis, and was a lecture delivered to the NMN at their Annual Conference in 2010.  The title was "AC10 Preaching to Reach Pre-Christians".  Pastor Davis challenged many of the assumptions and attitudes held by typical church people, and I foresee several sermons being developed from this one podcast.
I do not just listen to Christian podcasts; many are business related.  Even within these interviews and discussions I find that my ability to speak to others in my secular job is enhanced, and there are direct applications to the Church as well.
Rather than listing out software and specific podcasts here, I recommend doing a Google search for applications for your specific platform (tablet, computer, mobile phone…).  I will occasionally bring a specific podcast to your attention through these articles, and will list those in the resource section of the website as well.  Listen to those, and have fun exploring!