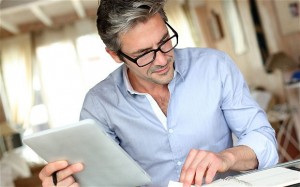 One of the main concerns of the bivocational minister is the secular job which he or she maintains in order to supply a livable income.  When looking for a job, what are the characteristics you want to find?  What must the job provide to enable your ministry?  It is possible to outline some basic guidelines which will help you as you search.
Ask yourself these questions to get started…
How far away can you commute? Consider where is the job site is in relation to home and church.
How much salary do you need to cover living expenses?
What job benefits (health insurance, etc) do you need?
What hours can you work?  What hours can you NOT work?  What hours does the job demand you work?
What are the possibilities for connection with your community?
What might your employer think of your pastoral profession; i.e. would they mind you carrying a Bible and reading it at lunch or talking with co-workers about your faith?
Some of these might not apply to your situation, for instance if you have a spouse providing health insurance or other benefits, this may not be a factor.  Likewise, a working spouse may be able to supply most of your living expenses.
Retail employment is a fallback for many people and are tempting because they can be easy to find at certain times of year or certain locales, but most often full-time positions are hard to come by and part-timers are paid little but may be required to work weekends…including Sunday.  Even full-time retail people may find that their situation may change. I was employed at one point as a full-time Evening Manager for a grocery store, hired with the stipulation that since I was a pastor I would never be asked to work Sunday.  Two new general managers and four years later I was asked to work Sundays.
The ideal position will include schedule flexibility, good pay and benefits, allow plenty of community contact and be in your local area.  There are some good ways of achieving most of these goals, and we will explore some of those ideas in future articles.